A UAE humanitarian aid convoy, part of the 'Gallant Knight 3' operation, has departed from Al Arish, Egypt, towards the Rafah Border Crossing en route to the Gaza Strip.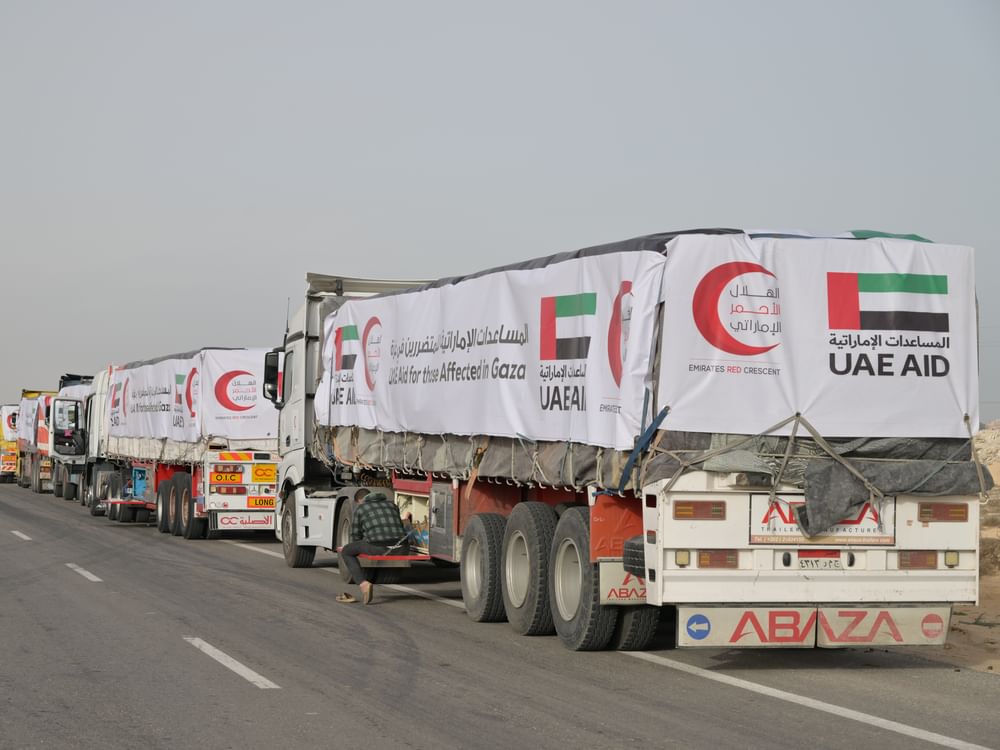 The convoy, consisting of 13 trucks, carries a total of 272.5 tonnes of aid supervised by the UAE. This includes 10 trucks with 16,800 food packages (252 tonnes) for 84,000 people and 3 trucks with 360 tents (20.5 tonnes).
Launched under President Sheikh Mohamed bin Zayed Al Nahyan's directives, the aid drive aims to support the Palestinian people, with ongoing efforts, including an air bridge that has facilitated 49 flights to date, addressing the dire circumstances in Gaza.