Sheikh Theyab bin Mohamed bin Zayed Al Nahyan, Chairman of the Office of Development and Martyrs Families Affairs at the Presidential Court, conducted a visit to Palestinian children and their families undergoing medical treatment in UAE hospitals.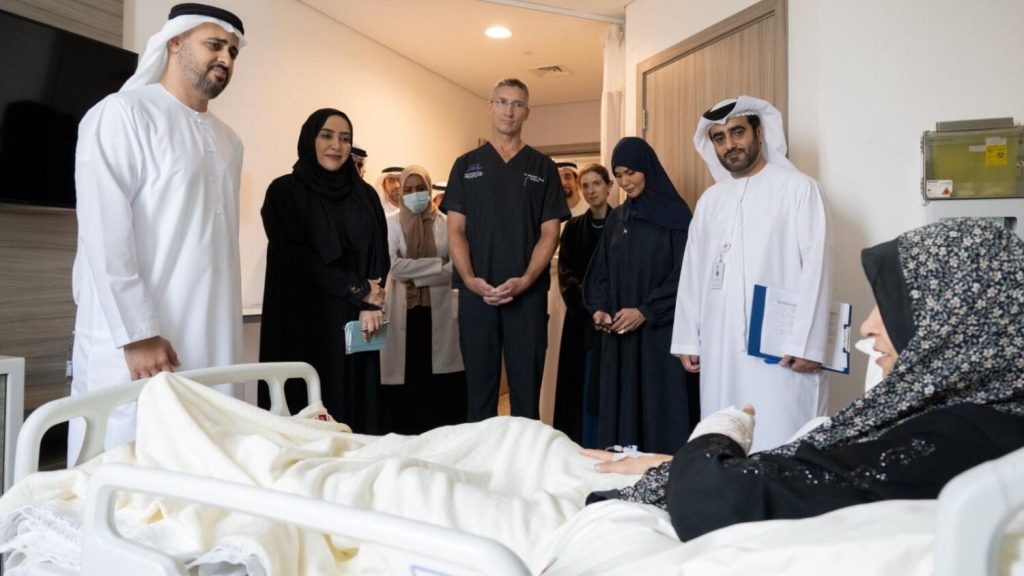 This humanitarian initiative is part of ongoing efforts to provide relief and support to the Palestinian people. The visit included meetings with injured children, adult family members, and child cancer patients from Palestine, all currently receiving treatment in the UAE as per the directives of President His Highness Sheikh Mohamed bin Zayed Al Nahyan.
Sheikh Theyab expressed well wishes for the children's speedy recovery during the visit.