Through his undeniably great beats and rhythm, a motivated and one-of-a-kind DJ is now in the city of Dubai tribalizing and transforming the fantastic metropolitan place into a much modern and fun nightlife.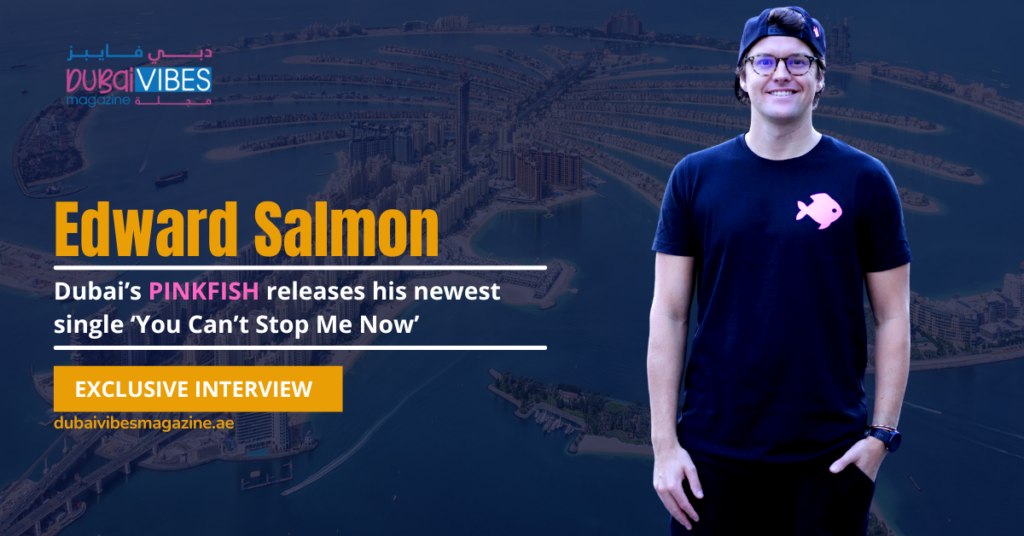 Edward Salmon, also known as PINKFISH, has reached new heights with the release of his first single, 'You Can't Stop Me Now,' from his debut album, 'Swimming Upstream Vol.1.'
PINKFISH is from the United Kingdom and has had the opportunity to work in various parts of the world due to his passion and talent for music. He traveled to the United States, the Middle East, Australia, and New Zealand to perform and make people dance.
This musician has made a name for himself by performing on the mainstage alongside DJ superstars such as Clean Bandit, Example, and The Kaiser Chiefs. He is currently DJing in various parts of the UAE, specifically at various festivals and private parties. He will be adding a few more countries to his list in the coming months as he spreads his music around the world.
PINKFISH was born with a passion for music. Aside from his distinct identity, he began DJing just one year ago. Yes, you read that correctly, it was only one year ago. Furthermore, he is now producing his own music and it is available on all music platforms around the world.
From drums to decks
Everything started with the drumsticks. He used to play the drums at school and then taught himself to play the piano as a hobby, but he never took music seriously. It is just like music for him is a language that flows seamlessly and naturally.
"If there is music playing, I will always be tapping a beat on myself, a table or whatever is within reach! I have always loved music and I am well known for shazaming things all the time, so when I slipped a disc in my back and was no longer able to exercise as a passion, music took centre stage" he shared.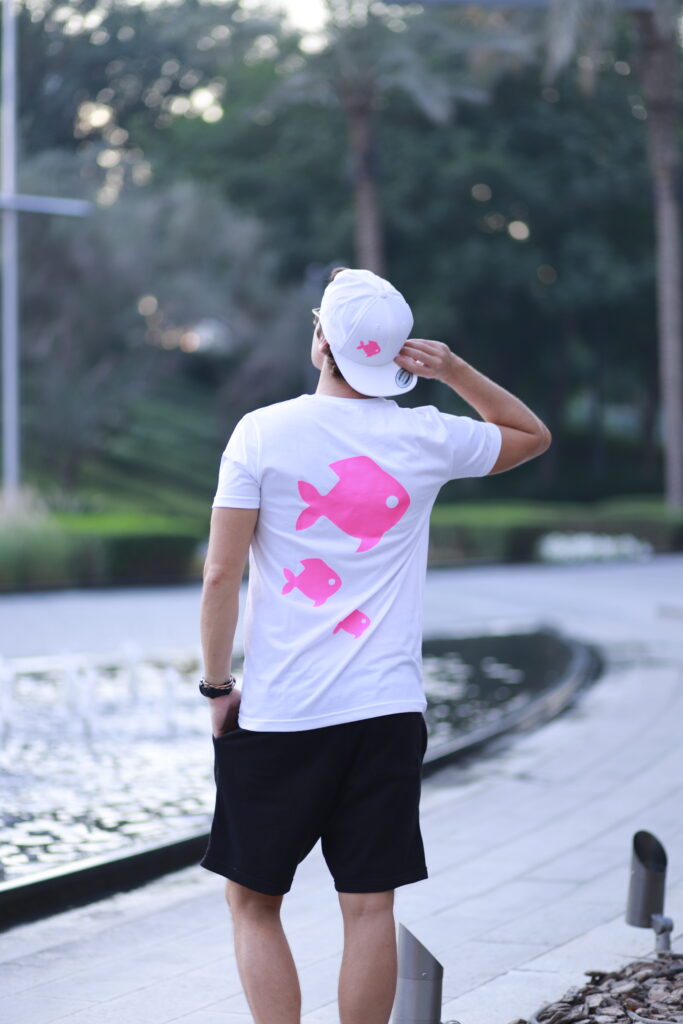 PINKFISH may be new to the industry, but his passion drives him to improve his craft every day. His first gig was a boat party, and shortly after that he was offered the showcase his skills at Expo Dubai 2020 together with Tiesto.
Currently, PINKFISH has taken his music to the next level by releasing a new single. It belongs to the 'MainStage' genre and is a very catchy and hypnotic dance track. It's been played on several radio stations, and the response has been incredible.
According to James Haskell, his new track is an "absolute banger" so much so, he invited PINKFISH on stage to play it alongside him at the recent Dubai 7's. Many public figures and influencers who have heard his music have labeled it as the modern-day Call on Me, while others say it is very catchy and vibrant, very danceable and has a sublime rhythm.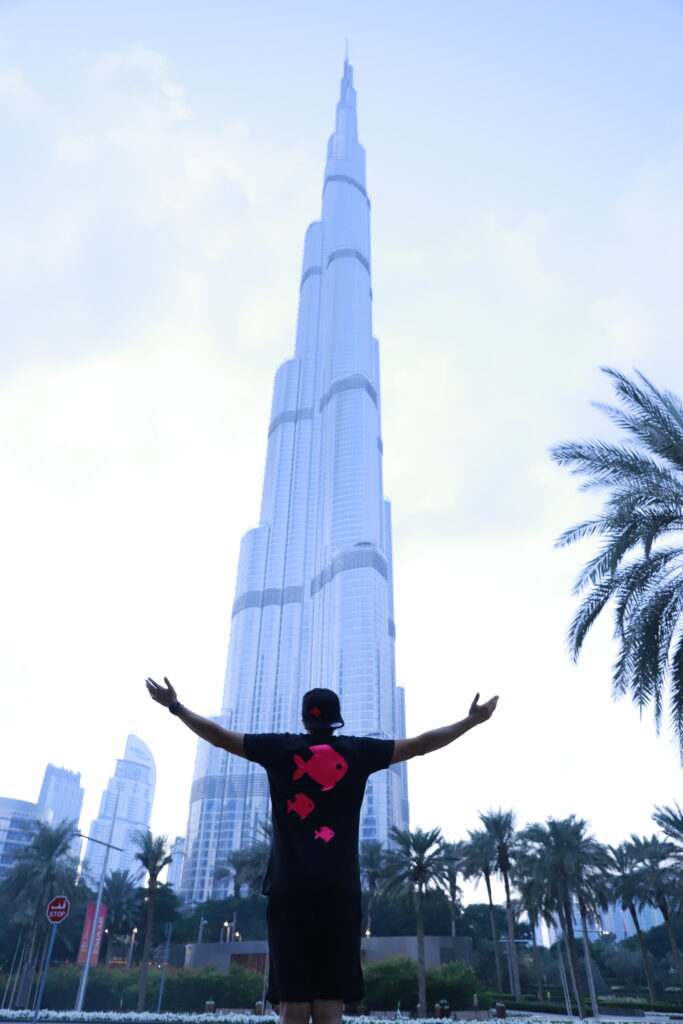 In addition, when Dubai Vibes Magazine asked him where he sees himself going next in music, he stated that, "The dream is to play at the likes of Ultra, Tomorrowland, Glastonbury and Elrow so I'd be over the moon if there is anyone reading this that could help me make that dream come true."
PINKFISH will also release more tracks in his album Swimming Upstream Vol.1 in the coming weeks and months.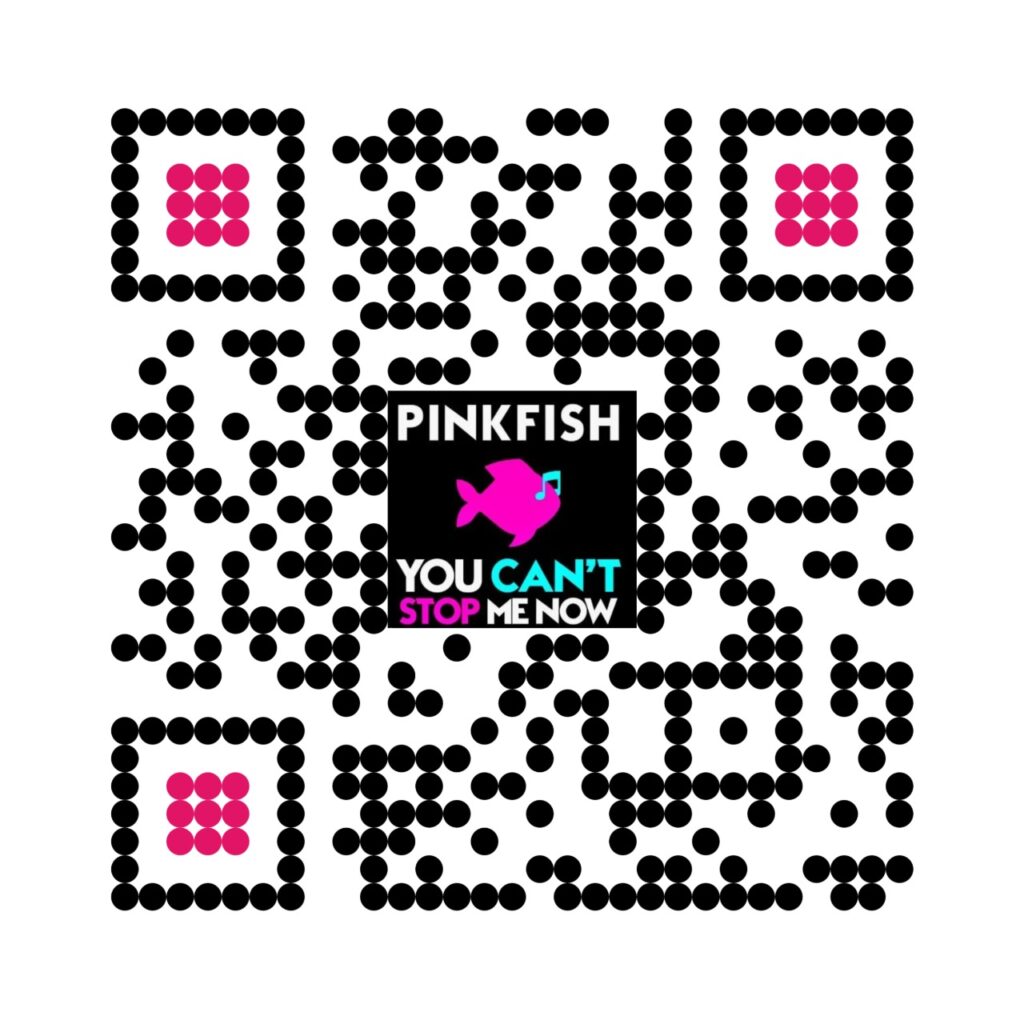 When asked why people should listen to his music, PINKFISH states that "The main aim of my music is to make people feel happy and dance and I don't think anyone would object to something that makes them feel good."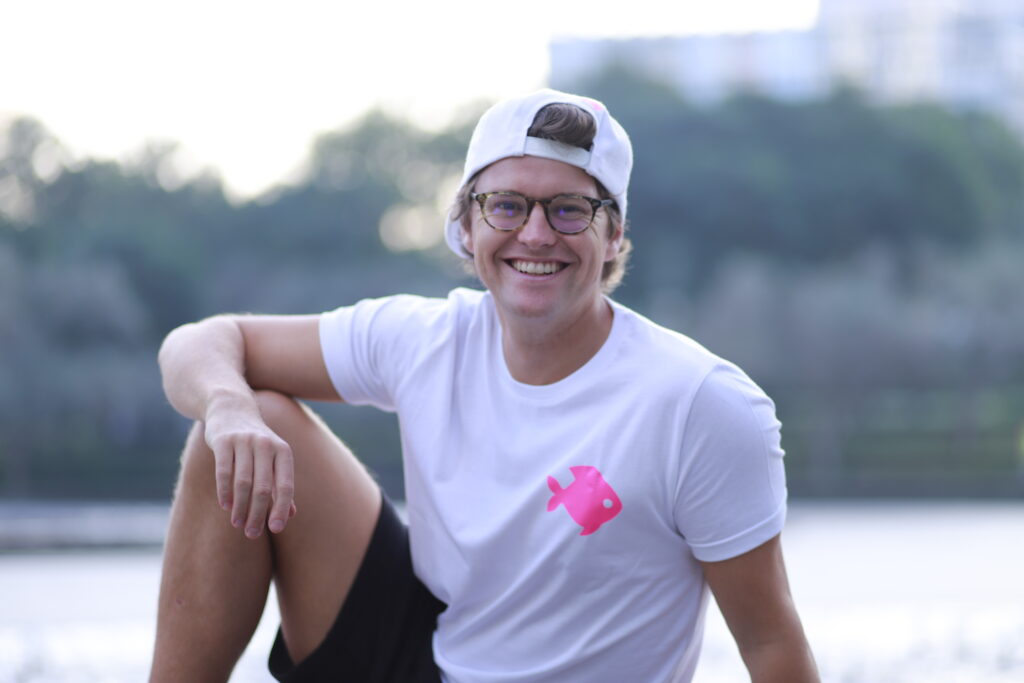 Finally, when asked what distinguishes him from other DJs, he stated that he views DJing as a performance and enjoys dancing with the crowd- keep an eye out for the signature PINKFISH dance move. He has his own PINKFISH clothing line that really stands out, and says "it's been great to see the global demand for it, and it's always special to see people wearing it in the crowds when I'm performing".