The key to greatness is to become friends with oneself. People worked primarily to provide a good life for their families. Some people from other countries worked for a foreign country for more than half of their lives, sacrificing time away from their loved ones. It is a double burden for overseas workers when they need someone to cry on because of difficulties at work or in their personal life.
According to 28-year-old Filipina Mariele Layug Caballes, Senior Project Coordinator at Gulf Agency Co., mistakes can be turned into blessings through trials.
Mariele began haggling in her working life when she was 15 years old. She recalled her first job as selling Halo-Halo (Filipino dessert) and Ham rolls while reselling products from Avon, Natasha, and MSE (Filipino beauty products) to provide for her family. She had to do these things because she became a mother at a young age.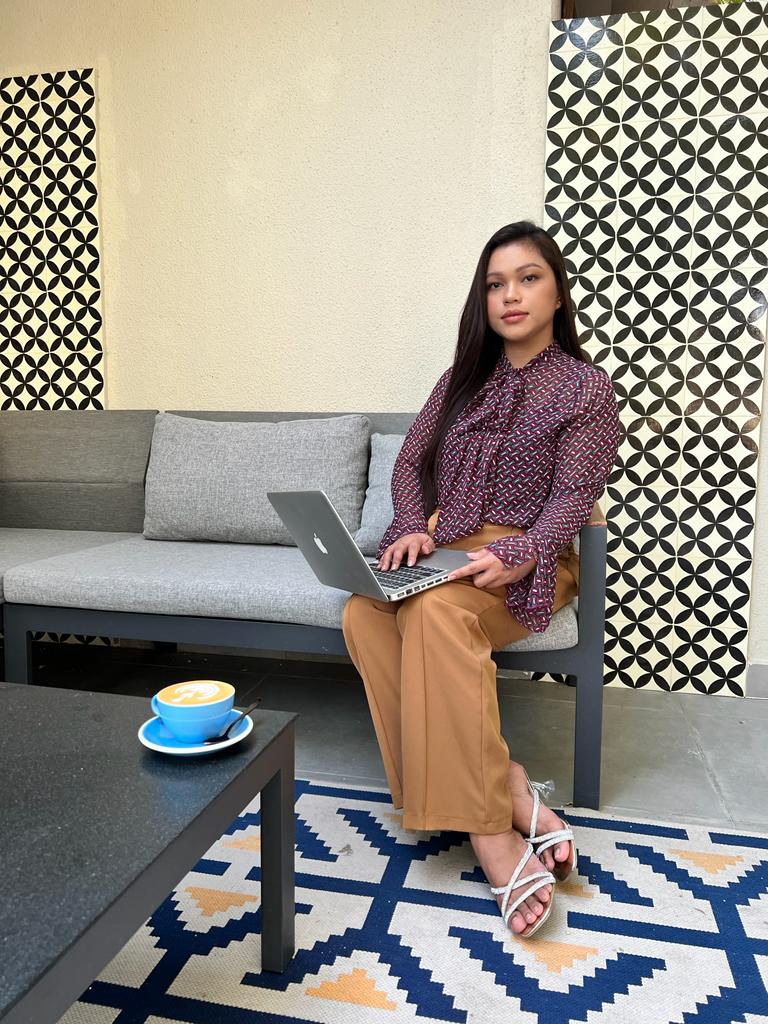 At 17, she quit school to seek a better job. Unfortunately, the only job in the Philippines that pays well is that of a Call Center Agent. This is the only field that does not necessitate a university degree as long as the individual understands and speaks basic English.
In order to survive and provide a good life for her child, Mariele decided to pursue that field two months before her 18th birthday. As a result of being unable to complete her education, Mariele found it difficult to enhance her English skills. To catch up and learn English, she decided to teach herself.
"I remember watching American movies and imitating how they spoke with their twangs and slang, even talking to myself in the mirror. Read English books/magazines and look up their meanings in dictionaries or on the internet, and three months later, I got my first job at iQor in Clark, Pampanga, where I worked as a CSR – Customer Service Representative for Sprint Telecommunications based in the United States." she shared.
After two years, she found a better opportunity at Convergys, a similar field-based in the United States. Working in the call center industry is not as easy as it appears. It takes a lot of guts and determination to succeed. That is why, after gaining experience in the Philippines, she decided to travel abroad in 2015.
Expatriate life
Mariele's life abroad has never been easy, but she has remained strong and continues to be inspired by her family. When she first began working abroad, her first opportunity was in E-commerce and she served as Customer Service Representative. This was followed with the opportunity in logistics industry. After gaining extensive client-handling experience, she was promoted to Customer Support Specialist, then to Freight Coordinator, and finally to Telesales Supervisor.
While living abroad, she faced difficulties and battles that few people, including her family, are aware of. Her first company went out of business in 2017, leaving her jobless for six months. She even had to deal with not having her bed, food on the table, and money.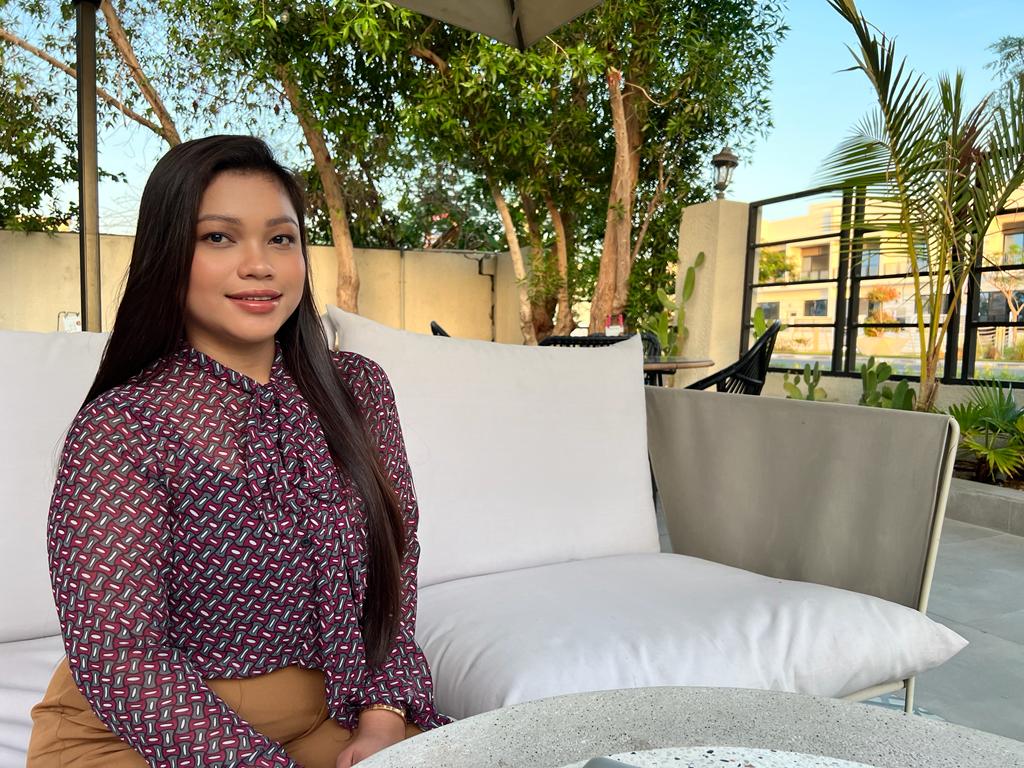 "I used to cook for my flatmate and have my share of food, do laundry for my landlord to get a small amount of money for my job hunting, and necessities, and move from another vacant space to another to get a decent night's sleep," she explained.
She recovered from these difficulties when she was hired by Pplus Courier and relocated to Deira, where she met a few people who had similar difficulties and experiences. Those trials inspired her to become a wise person. She faced these battles alone, and the only thing she was fighting for was a better life and future for her family, particularly her children.
Aside from having a challenging yet blessed journey, Mariele is proud to say that because of her dedication, she was able to fully renovate her mother's house and provide a good life for her children. Currently she is owning her online business by selling brand-new clothes.
Mariele is currently starting a new chapter in her career as a Senior Project Coordinator (Grade D) at one of reputable multinational corporation. Due to her determination, she can make a name for herself, her family, and those overseas Filipino workers who long to be successful.
Despite working full-time, she still finds time to do things she enjoys, such as working out, shopping, cooking, and doing her homework for her Logistics and Supply Chain Management course. If necessary, she may need to work from home.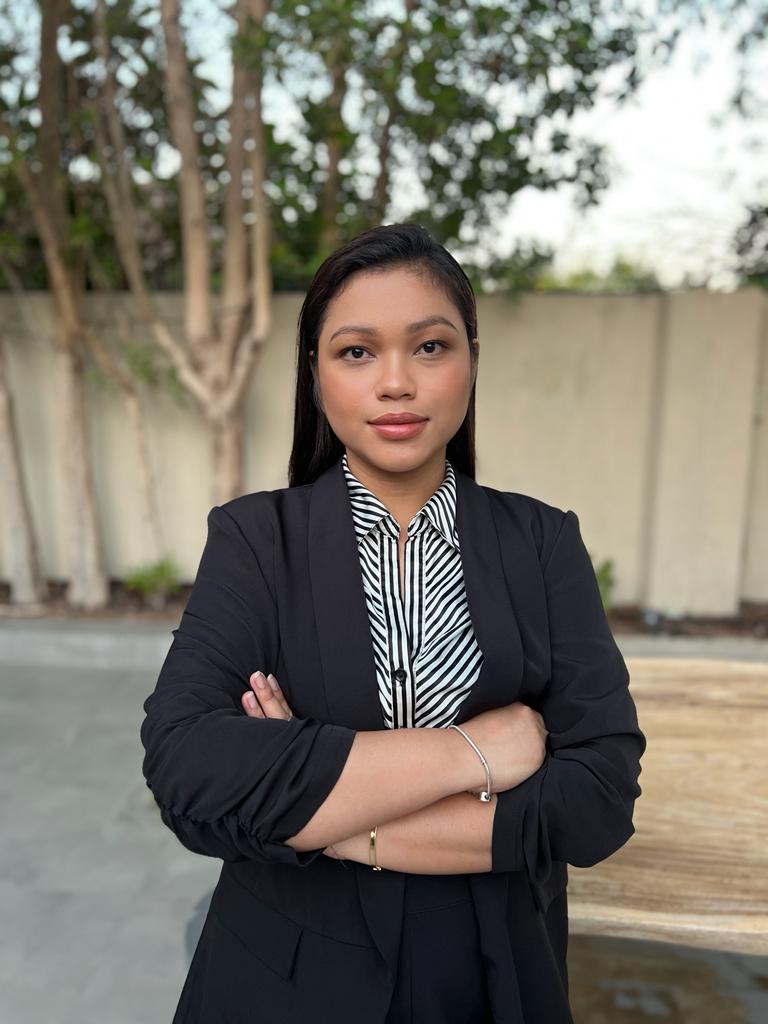 "I developed an interest in logistics and supply chains. Moving from one department to another was a great way to gain new skills and knowledge that helped me build and strengthen my credentials to get more opportunities. I am grateful for my life and work experiences so far, because without them I would not be in the place I am now," Mariel said.
Having the opportunity to meet people from different countries at her current job is rewarding for her, especially when she meets the client's expectations.
Ultimately, Mariele's goal is to become financially independent and take care of her children, parents, and those who are in need.
As a final point, she believes that everything happens for a reason and that her character, thoughts, words, and habits will determine future.