Stelios Kerasidis, a young prodigy born in Athens, has captivated audiences with his extraordinary talent for playing the piano and composing beautiful melodies. At the age of just nine, he has already achieved remarkable milestones in his musical journey, receiving critical acclaim for his compositions and earning recognition such as the prestigious Giuseppe Sciacca International Award for Music 2022.
In a recent interview with Vassilios Nicolaos Vitsilogiannis, Stelios shared his passion for music and the inspiration behind his compositions. When asked about his young age and playing the piano professionally, Stelios humbly responded, "Despite what I have achieved, I do not feel like a professional. I am a kid who loves music and with many hours of practice and perseverance, I try to reach a high level. I'm glad people love my music and come to my concerts!"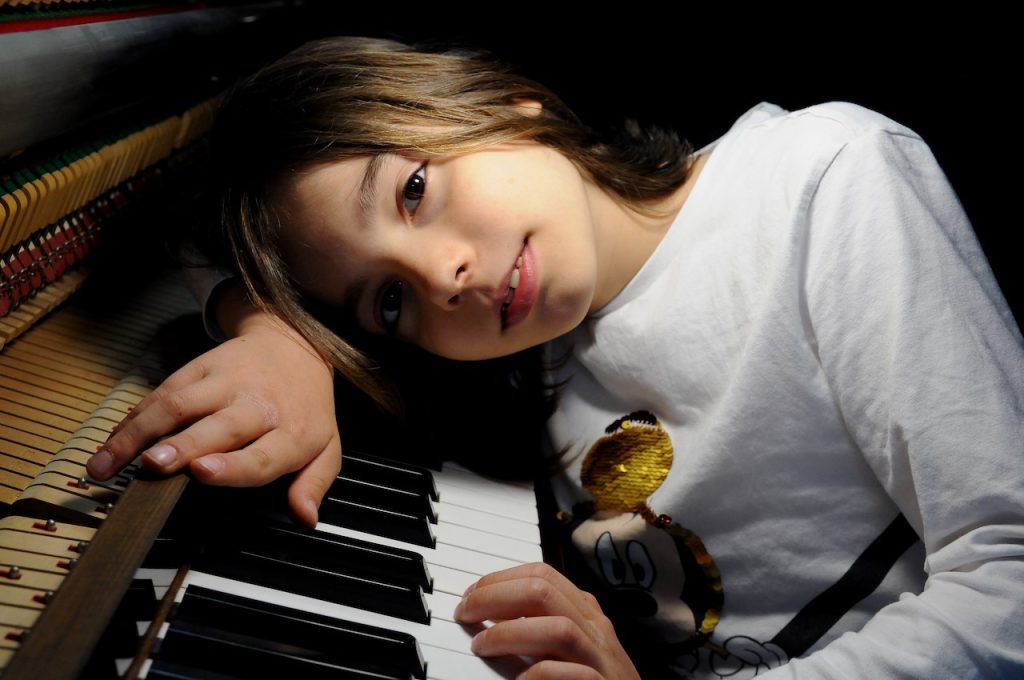 Stelios credits his parents, both pianists and music teachers, for introducing him to the world of music. Watching his father play the piano sparked his curiosity and led him to explore the instrument. However, Stelios has also found his own unique way of expressing his emotions through music, creating compositions that reflect his own feelings and concerns.
One of his notable compositions, "The Waltz of Isolation," was inspired by the challenging period of quarantine that the world experienced. Stelios felt compelled to compose a melody dedicated to those who lost loved ones, aiming to provide courage and strength. Little did he know that his music would resonate with audiences worldwide.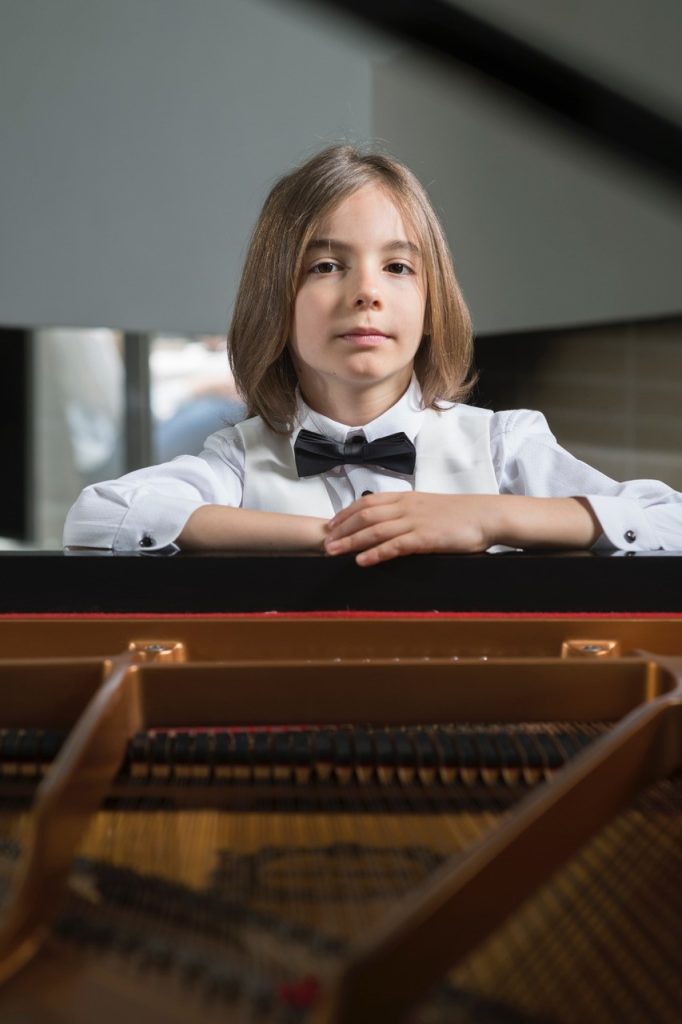 Despite his young age, Stelios has already performed in historic and culturally significant venues, such as the Odeon of Herodes Atticus and the columns of Olympian Zeus. Reflecting on these experiences, he expressed his awe and gratitude, stating that playing in such places is the most important aspect for him.
Looking towards the future, Stelios admires great composers like Bach and Chopin, although collaborating with them at this stage may be a challenge. Balancing his piano studies with other activities, Stelios makes time for hobbies, friendships, and enjoying the simple joys of being a child.
As for his dreams, Stelios holds a compassionate spirit. His three wishes, if granted by a magic lamp, would be to end child hunger, make pianos accessible in schools and homes worldwide, and transform winter into a perpetual summer.