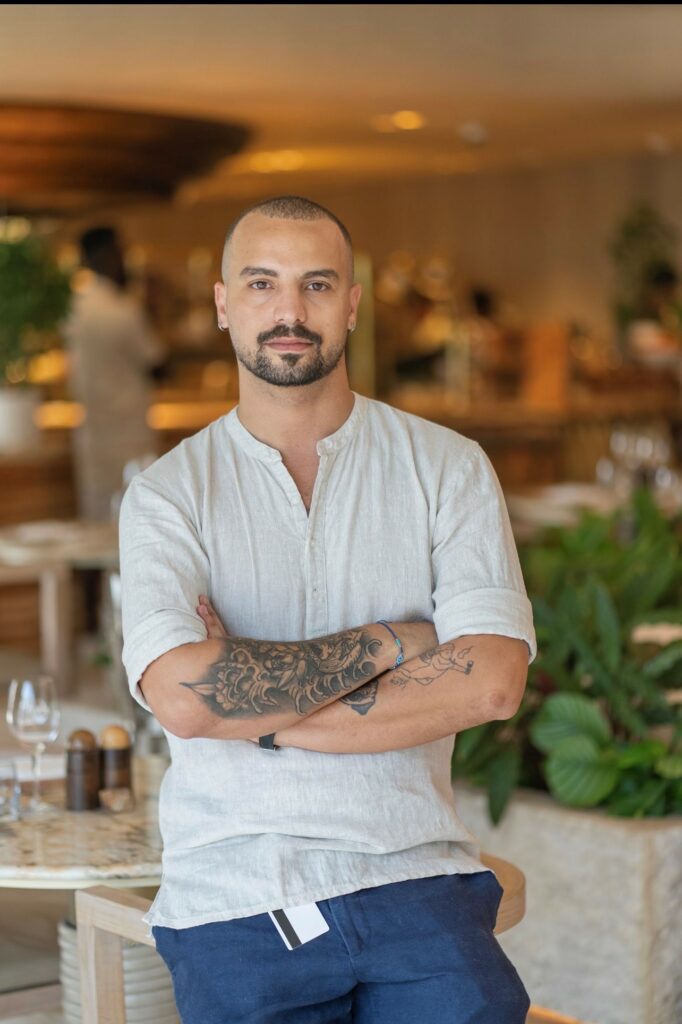 Taking risks in life is intended for those with brave hearts. A heart that never stops loving and fantasizing about the best experience of a lifetime: for someone ambitious and passionate, the risk is simply a challenge that can be turned into enjoyment.
Taha Elouazzani, a young Moroccan man who was raised and born in Morocco, believes that one should live today and take risks because great things will happen. He grew up in Essaouira, Morocco, and was born in Casablanca.
Taha discovered more about himself when he started his adolescent years and entered high school. He even had the chance to find out that music and sports were his true loves. Despite being a sportsman, he did well in school, and his abilities led him to college, where he met new people who shared his interests.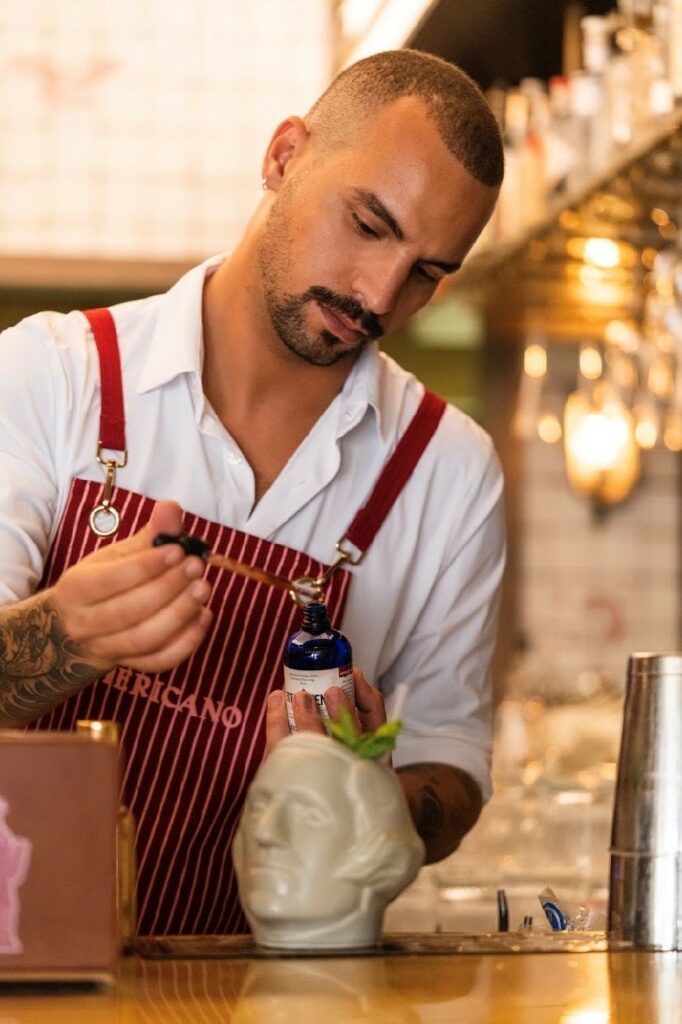 His love of music inspired him to form a group during his college years and begin singing Rap, and he chose to study applied art as his major. This initiative allowed him to share his art by organizing events.
Taha received his bachelor's degree in applied arts and went to Marrakech to study audiovisual and law, which he did not complete but learned a lot from. After some time. He chose to study hotel management because he believes he is good at it. In 2016, he received his hotel management diploma.
This fantastic man went to Brazil for a vacation after receiving his diploma, which changed him into a new open-minded person and made him love and enjoys life when he returned to his country.
Taha's first good job was in a call center in Casablanca, where he moderated video content and photos. Although it was far from what he studied, it was a start toward earning good money. But his first job was jumping on boats to catch leftover fish and sell it to make money so he could record his music. Thanks to his determination and love of risk.
When he returned to Essaouira, this is where he began his career in hospitality. He started as a waiter, a receptionist, and finally a bartender, where he discovered himself through art.
"I was always creating parties working on festivals until I found a good job as a bartender with a Spanish guy who is legendary in the hospitality realm," he says.
Dubai life
In 2021, he was offered a job in northern Morocco as part of a large project with a caviar company to open a caviar bar cocktail at a beach resort for the summer season, which led him to Dubai. He got his first job in Dubai as a Bar Supervisor at Americano Souk Madinat Jumeirah in 15 days. At the time, he was learning about people and how the system works.
"I am social and open to everything, which helped me adapt quickly and make friends. As a short-term resident of Dubai, I am delighted with what I have accomplished. Several people around me have supported and appreciated my work, which I am always looking forward to," Taha said.
There is also a time that he decided to make a concept called Breaking Bars that show his art of mixology and creating events. It started on September 11, 2021 and it was his first ever episode, the moments are great that compliments the tasty cocktails that his offers.
"After this event my contact list start to get bigger and people start noticing me, I moved out from this venue to and other one but with the same company, this time it a beach club 10 times busier hard work but I always enjoy it he said.
Taha's second episode was on November 22, 2022 at Weslodge Salon Marriott Hotel, this time, it was different with a theme of 90's fashion which was a big success to his concept.
He has been in Dubai for a year, and according to him, Dubai is a well-organized city, and you can tell that all of its residents and visitors are on the same string level. For him, life after work consists primarily of going out to bartending, hosting events, and meeting new people.
He enjoys his current job because he is ambitious and passionate about everything. He wants challenges, which he believes is one of the reasons he chose hospitality because every day is a new day.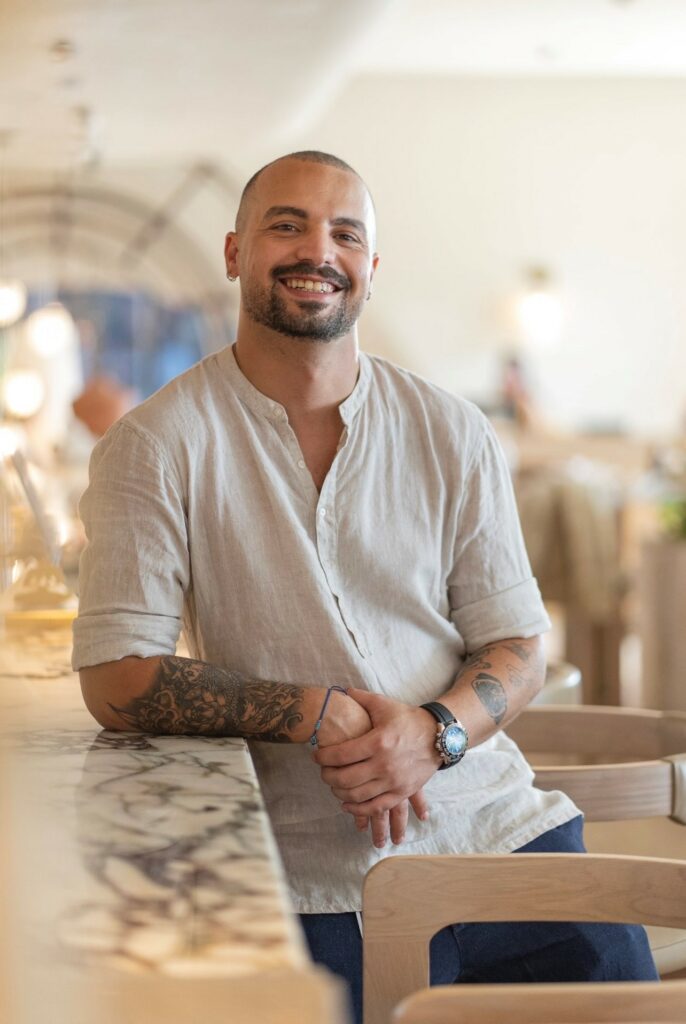 "I like serving people and making them happy. I like my team; that makes the day smooth with all the joy and professional skills," Taha explained.
"The most satisfying thing about my job is the good reviews I get from my guests and how we can draw a smile on their faces."
Finally, his ultimate goal is to own his bar restaurant where he can share his experiences and transform them into works of art.